World Number One Tennis player, Novak Djokovic has spoken the first time following the saga concerning his visa denial at the Australia border.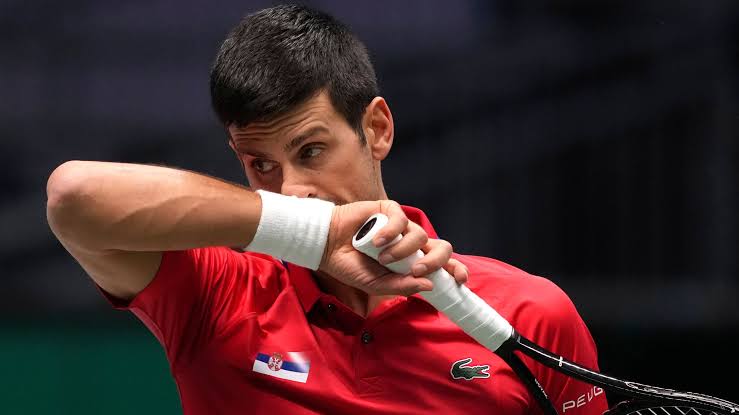 READ ALSO: MOHAMED SALAH SPEAKS AHEAD OF GAME AGAINST NIGERIA
Djokovic thanked the judge for ruling the case in his favour on his official Twitter account. He also thanked everyone who showed support to him during the period of the saga. The Serbian has been detained at the airport for at least eight days awaiting the appeal of his case which was held today ( Monday, January 10th, 2022).
A judge at an Australian Court ruled in favour of Djokovic stating that the government did not have a case against the tennis player.
I am pleased and grateful that the judge overturned my visa cancellation. Despite all that has happened I want to stay and compete at the Australian Open. I remain focused on that. I flew here to play at one of the most important events in front of the amazing fans. For now I can not say more but thank you all for standing with me through all this and encouragingg me to stay strong.
Djokovic will be hoping to win the grand slam for a record 10th time and also getting himself to win his 21st grand slam title, surpassing both Roger Federer and Rafael Nadal who are both on 20 grand slam titles.
The post #AUSOPEN: Novak Djokovic Speaks on His Visa Saga in Australia | Read appeared first on NotjustOk.